Apotheosis Square
Apotheosis Square, or Praça da Apoteose, is part of the Sambadrome Marquês de Sapucaí, the purpose built stadium of Rio Carnival that hosts the annual parade of Samba Schools. Praça da Apoteose was designed by the father of modern Brazilian architecture Oscar Niemeyer and is located in the area at the end of the Samba runway between the allocated chairs (cadeiras) of sectors 12 and 13. The Apotheosis Square is recognized by the grand arches installed at the end of the Passarela Professor Darcy Ribeiro, which also marks the location of the Samba Museum.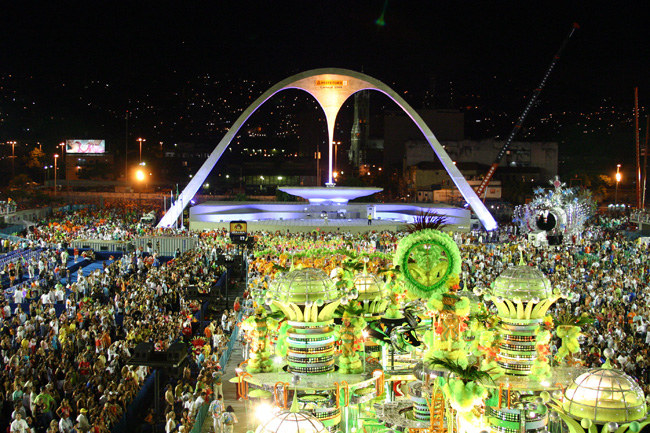 Apotheosis Square is the area of the Sambadrome in which the samba school parade members gather as they complete their procession down the Samba runway. As they arrive at Apotheosis Square, the paraders dismount from the enormous floats, take of the heavy costumes and reflect on the half mile long performance that has finally come to completion. The grand arch of Apotheosis Square, located at the steps of the Museum of Samba that opens onto the square of Rua Frei Caneca, mark the dramatic and picture-perfect conclusion to each Samba School's procession.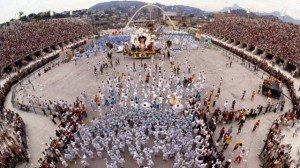 The word "Apotheosis" comes from the Greek word Apotheoun, meaning "to deify" and it has connotations of grandiosity, divinity, exaltation and elevation. Over the years, the Apotheosis Square of the Sambadrome has been utilized not only as the divine finish line of the Rio Carnival parades, but also as the host venue of local concerts and other events. For concerts, Praça da Apoteose can hold from 10,000 to 40,000 people. Major national and international artists have performed in Apotheosis Square, which has been used as the headquarters of various music festivals including the old Hollywood Rock concert in Rio de Janeiro.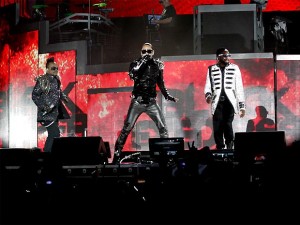 Apotheosis Square is the Rio de Janeiro venue for many occasions and has hosted the performances of countless international superstars. Artists including Eric Clapton, the Supertramps, the Black Eyed Peas, Pearl Jam, Elton John, Coldplay, Whitney Houston, Avril Lavigne, Britney Spears, Iron Maiden, Radiohead, the Jonas Brothers, Nirvana, a-ha, Janet Jackson, Bon Jovi, David Bowie, the Rolling Stones among other legendary performers have all performed in the Praça da Apoteose of the Sambadrome.